The satellite event of HECKTOR (HEad and neCK TumOR segmentation and outcome prediction) at MICCAI 2022 was a great success in terms of participation and quality.
Congratulations to all participants, and particularly to the winners:
Task 1 (segmentation) winner: Andriy Myronenko et al., team NVAUTO
Task 2 (outcome prediction) winner: Louis Rebaud et al., team LITO
Submissions have now re-opened on grand-challenge, we are looking forward to new submissions.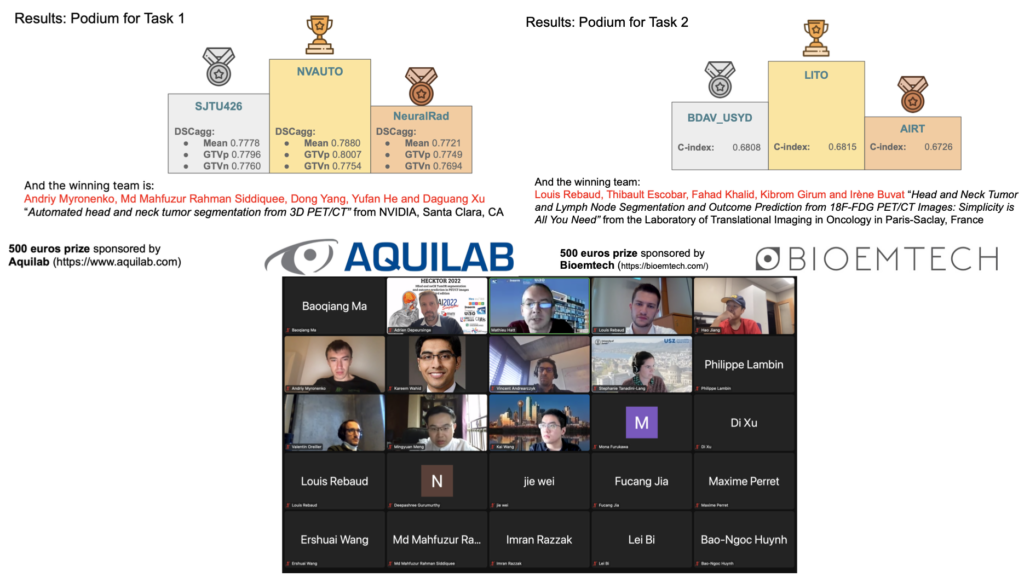 Find more about the HECKTOR challenge in this amazing post.