The proceedings of the HEad and neCK TumOR segmentation and outcome prediction in PET/CT images (HECKTOR) 2021 challenge, at MICCAI, are now available in a Springer LNCS book.
https://link.springer.com/book/10.1007/978-3-030-98253-9
The participants papers describe the various innovative methods, and our overview paper provides a description of the challenge, the data, the methods and the results.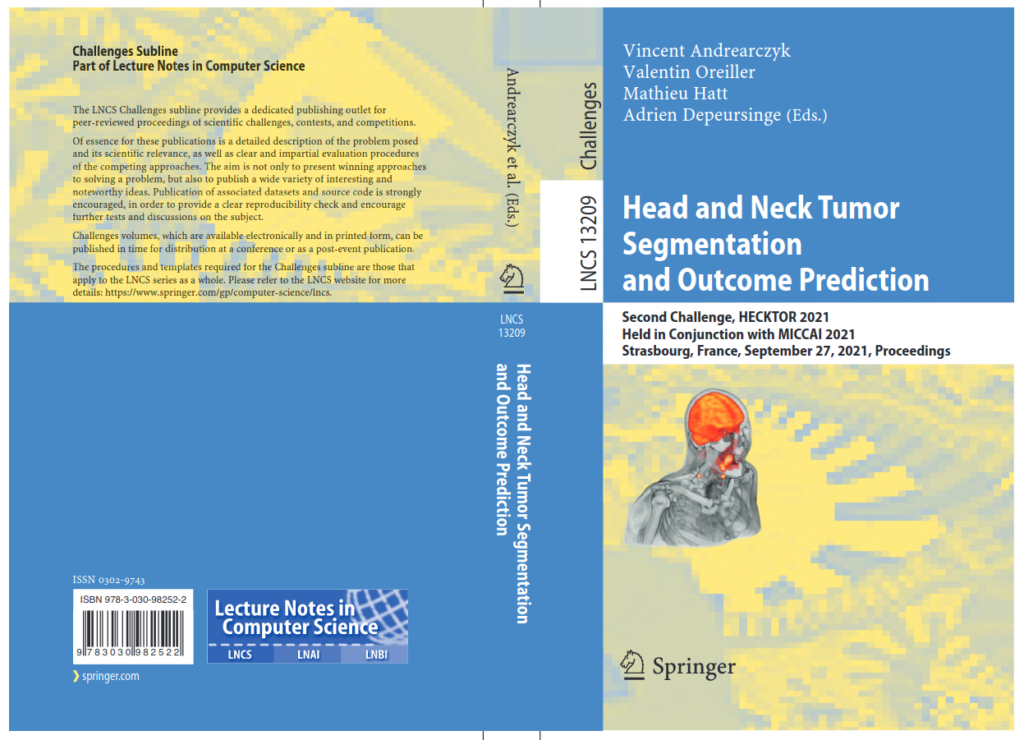 Stay tuned for the next edition of the challenge: HECKTOR 2022 !